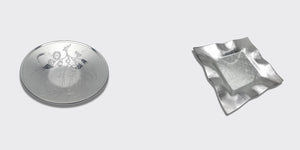 handcrafted in australia for over half a century
Unique handmade products
With a range of etched patterns to suit all tastes. Bring some extra life to your home, or give a special gift.
Proudly Australian Made.
Stunning
Etched Detail
Each piece is unique and full of artistic character, with 3D etched patterns
Inspired by
Nature
Don Sheil products incorporate Australian native designs such as the signature Flowering Gum
Beautifully Practical
Made to be used
Don Sheil products are created to be enjoyed. The anodic protective layer is scratch resistant, non-tarnishing and will never impart a metallic taste. Base free products are freezer & oven proof!
Uniquely
Handcrafted
Starting from raw material, each piece is formed by hand through many extensive processes, each finished product possessing its own individual characteristics
Divine Decor
Brighten up your home
Each Don Sheil piece adds life and beauty to your home. Entertain in style and create beautiful memories.
Stuck for a gift option?
We pride ourselves on creating pieces with sentimental value, which are long lasting & have a vast range of patterns to suit each individual taste. A great go-to option for wedding & overseas gifts.
Give a gift with meaning.